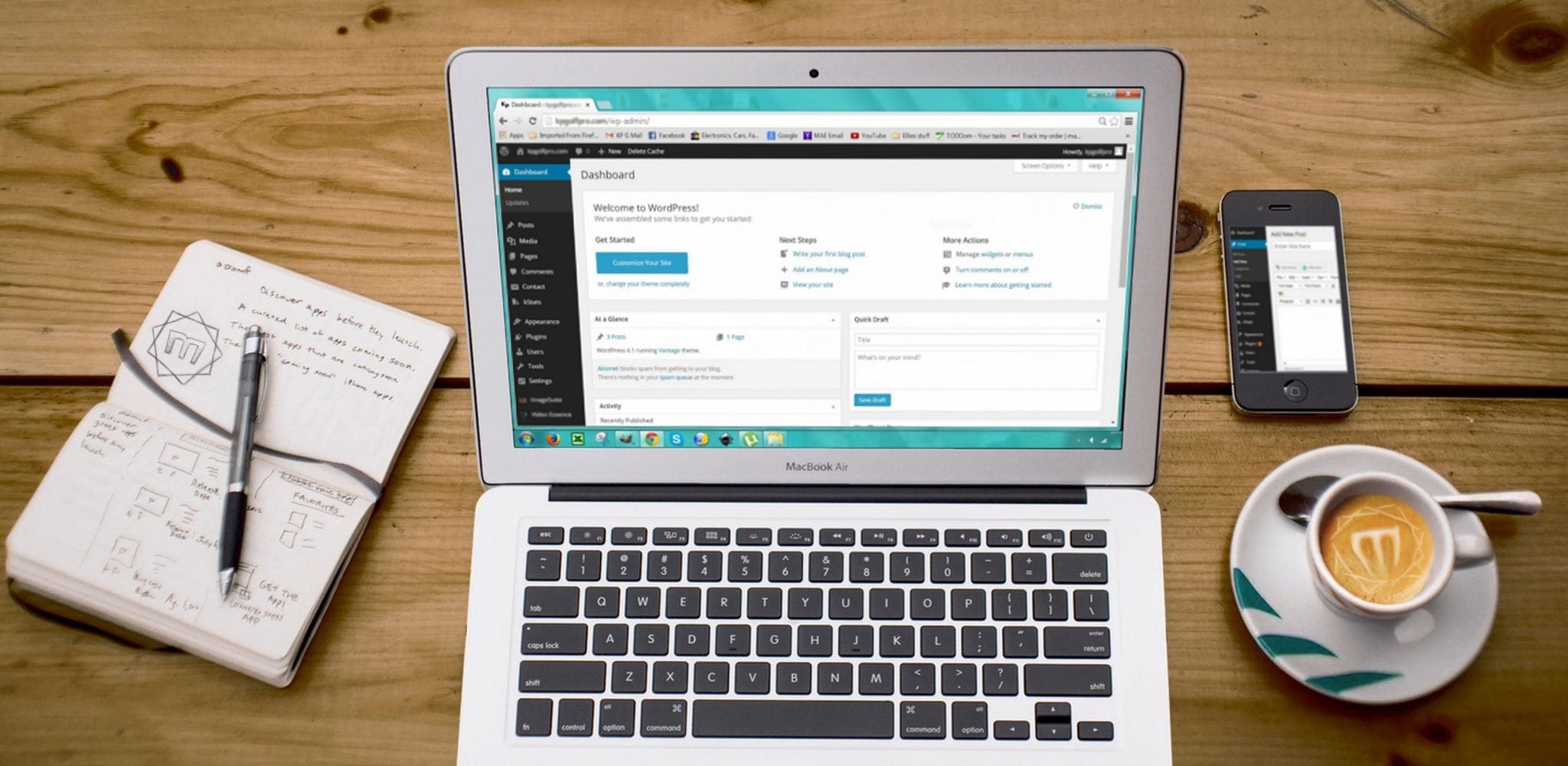 Small Business Tips, Web Design
What Is A Web Content Management System?
Web Content Management Software (WCMS or CMS) is an application that is used to create and manage digital content without knowledge of web programming languages.
You have probably heard of some – Joomla, Drupal, and WordPress.
The Benefits of a Content Management system
If you need a website fast there is no better option. Pick a CMS, pick a template, pay for hosting and you're up and running.
You don't need any technical training to create content and get it on the internet. Many CRM's offer tutorials and walkthroughs.
They give your company the ability to create web content without technical knowledge through WYSIWYG (What You See Is What You Get) editors.
Content Management Systems also give you access to third-party plugins and templates. There are plugins to show your Instagram feed, your stock prices, tax calculators, etc.
They are low cost. You can buy one off Themeforest for just $12.
The Risks of a Content Management System
The template that costs $12 has been sold 31,144 times. Your company website isn't going to look very unique. But hey, it's the content that makes a website stand out right?
Website hackers can buy your template as well, and with a simple code exploitation, they can infect every one of those thirty thousand websites. But hey, you saved thousands of dollars on the site development so you can afford to hire an IT specialist to scrub the viagra ads from your website. Oh, and you will need to hire an SEO to undo the URL reputation damage with Google. No biggie.
Plugins are great, but they are the same security risk as the template. A plugin is an extension of the CMS software to include new functions, like mortgage calculators and meeting schedulers. They are developed a third party and sold to thousands upon thousands of other websites. They are notorious for leaving back doors open to malware.
The $12 template was first developed in 2013, in dog years that's a thirty-five-year-old website, but tech years are shorter than dog years. That's old. So the developer has to regularly update the code to keep up with internet best practices. The WYSIWYG editor suddenly breaks out of containers, images won't scale right! It's mayhem! But hey, you can give up two Saturdays going through all the content on your website and fix everything yourself.
Just to drive the point home: Since 2013 Google has made 52 major updates to its search algorithm. Internet software is constantly evolving to be faster and smarter and in response, consumer behavior changes. For each Tenth Muse website, we offer a five-year full-warranty if it breaks we fix it at no additional cost, but you can see that after five years, your website could use a tuneup.
There's an economic and secure solution
You can have the benefit of a CMS without the headache of the security risks and poorly built foundation. Find a web development team that will build a custom theme for your company on the CMS of your choice, like Tenth Muse. The most popular CMS is WordPress and I can show you why in just one image:


WordPress looks the friendliest, doesn't it? It doesn't look anything like a code editor, it looks like a text editor. You probably have someone on your team that you would like to hand the website off to but they don't have experience with web code. Anyone who can write an email can write a page on WordPress.
A custom web development firm, like Tenth Muse, can make the dashboard include any features you want. If you need to collect documents from your clients and have them sync up with Salesforce, we can do it. You probably won't find that feature pre-built in a template.
Save money in the long run and start with a custom CMS website. This gets the website code out of the way so you can focus on converting leads into customers.
Other Suggested Posts