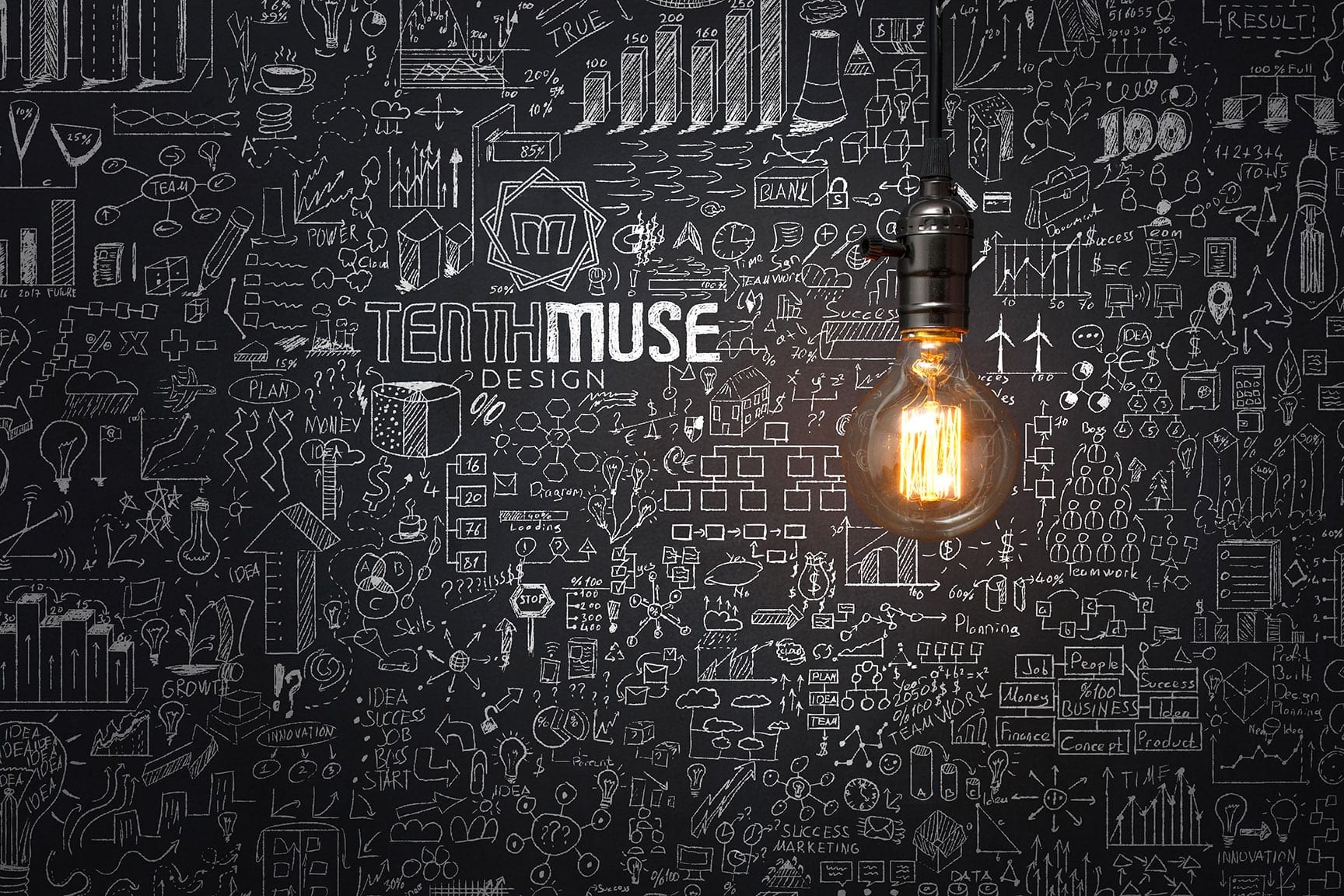 Online Business Strategy, Small Business Tips
The Top 5 Internet Marketing Strategies
Plus a bonus one.
Unless you have a completely unique product or service, your market is probably saturated with competitors. And even if you do have a unique business, it won't be long before you have imitators.
So how do you capture attention?
We'll walk you through five of the most popular internet marketing strategies.
Why are they popular? Simply, these are the marketing strategies that customers expect you to have in place. The absence of these marketing strategies makes potential customers lower their trust in your brand because it makes you look inexperienced.
The internet marketing strategies we recommend are easy to implement. You could do them yourself or hire us to implement them in half the time. Also, each one of our suggestions is affordable, they take little time to create and then they do their jobs for you.
Brand Marketing Strategy
Your brand dictates your website design, your marketing collateral and even the promotions that you run. A professional looking brand dictates your customer's trust, among other important factors.
Having a strong brand will save your company from annihilation. It's happened hundreds maybe thousands of times. A company brand doesn't keep up with the times, they chase after a dwindling market, or they fall out of touch with their customer base.
With a strong brand strategy, you can earn immediate consumer trust and look like an industry giant.
The first step is to discover your company why. In one of the best marketing books of the last decade, Simon Sinek's Start with Why outlines the importance of identifying the driving motivation for your company. "Very few companies can clearly articulate WHY they do WHAT they do. By WHY I mean your purpose, cause or belief – WHY does your company exist? WHY do you get out of bed every morning? And WHY should anyone care?
People don't buy WHAT you do, they buy WHY you do it."
Tenth Muse begins each branding package by identifying your Cornerstones, they are the company values that are the foundation of your why. Like a skyscraper, all your other marketing needs to be supported by your cornerstones and aim toward your why.
Once you have a why, you can decide if you need a rebrand or not. Rebranding is one of the best ways to make a stagnant business active.
Signs you may need a rebrand:
Steady decline in sales
Change in company direction
Excessive competition
Merger or acquisition
Trouble hiring top talent
Burberry is one of the best examples of a successful company rebrand. They rescued their brand from the brink of mockery and turned it back into a high-end international retailer.
Content Marketing Strategy
Your website is the best tool you have to reach new potential customers. You reach them through content marketing.
Your website needs the standard pages: location, employees, services, but you probably don't know that smartphones have made consumer behavior shift to smaller informational searches before a purchase is made. Called micro-moments, it can take customers dozens of touch points before they are finally ready to make a purchase, but when they do, they have decided exactly what they are purchasing and from whom.
That makes it imperative that your website gets in their sight early on, during the research stage of the buying process. That's where your content marketing strategy comes in.
Using a simple tool like Google Search Console, you can identify what search terms your website is appearing for. If your click-through rate is low, try writing an article about it. The same goes for search terms that you target with Pay-per-click Campaigns. If your article is well written and has a high value, you will be able to stop paying for that keyword completely.
If writing isn't for you, then we can help. We can also research some blog topics for you if you want to try your luck on Fiverr, but we don't recommend it.
Social Media Marketing Strategy
Social media is often the intimidating marketing monster we all avoid. However, you can achieve great things if you keep it simple.
How to run a social marketing campaign:
Be Social
Social media is still about being social. If you are only posting about your products or services, then you will just become marketing noise. Follow your brand guide and post content that fits in with your customers' lifestyle. We recommend an 80/20 strategy. Where only 20% of your overall posts are self-promotional.
Track Conversions
Use Google Analytics and built-in social management tools to track your social media clicks. Make sure you can track those leads all the way through to conversion. With a robust CRM like Infusionsoft, you can track your customers.
Be on the Right Social Platform
Not all social media platforms are right for your business. For example, if you are a home decorator you may join Instagram and Pinterest, because of the impact that your beautiful pictures make. This leads to a common marketing mistake.
In the example of the home decorator, the target market may be homeowners who can afford the services. Statistically, Instagram appeals younger consumers, who are less likely to have the budget for design services. In the long run, they know about the brand, but marketing time could be spent elsewhere with greater results.
Paid Ads
Social paid ads can be extremely well targeted, they tend to run at a higher cost than something like an AdWords ad, but you get a more effective exposure to a narrow target.
When you are running a paid ad, support it with custom landing pages on your website. Your social media campaign should always invite your leads to take action such as joining a newsletter or entering their information for a giveaway.
Be Polite
Social media is a platform for the consumer to feel like they have a voice. This is a double-edged sword, they can leave stellar reviews or be a total troll. You need to be prepared for both.
Always keep your brand guidelines in mind when you are directly interacting with your customer, be polite if that's your thing, be sassy if you would rather. Reward them with unexpected perks if they leave you a positive review. Send them some swag, tell them thanks, anything just reward them.
If they have a grievance, acknowledge it and then take it offline for a resolution. You may want to avoid reviews altogether, but this can damage your organic ranking, giving your competitors a huge advantage over you.
SEO Strategy
SEO is nothing new, it's been around since 1990, but in case it's new to you, it stands for Search Engine Optimization, in other words making your website visible to Google, Bing, Yandex, Baidu, etc. That's it. Don't trust anyone who tries to confuse you with technobabble and buzzwords. If they start talking about 'domain authority' and 'link building' create a diversion and run away. That's not SEO, it's advanced online marketing.
Most SEO isn't even noticeable because it's in the website code, behind the curtain. We believe it should be standard with any website. That's why it's standard in every Tenth Muse website and maybe we can inspire other companies to do the same.
Google is the dominant search engine on the internet. About 80% of all users turn to Google over any other search engine. So we use them as the standard of our SEO strategies. Here's how they say you should go about hiring an SEO company. Short version: they are describing us.
Creating an SEO strategy is unique to each business, it requires keyword and competitor research and some HTML. We can create a custom strategy for you. Then you can decide what to check off and what to ignore.
If you are a small business you may be able to optimize your website yourself, especially if you have a WordPress site because there are many plugins you can use, like Yoast SEO.
Email Marketing
Email marketing is by no means dead. With the availability of smartwatches and smartphones, most emails are opened an hour after they are sent. It's important to target the best possible time of delivery.
Most email marketers send their emails first thing in the morning, but inboxes are already so stuffed full of emails, that people don't have much attention to pay to each one, so statistically, morning emails have a lower click-through rate than evening emails.
Test your users and see when the best open and click-through rates are. You should also make sure you are writing the most effective email possible. We've got an entire blog post about that though.
Bonus Round: Review & Word of Mouth
88 percent of consumers trust online reviews as much as a personal recommendation, that's a lot of sway for landing a new customer. Our mini-recommendation is a review campaign.
Asking for reviews could be considered part of social media marketing, but it's such an important part of gaining organic ranking, that it needs to be its own strategy. When a customer gives you a google review then Google is more likely to show your business in the search results for all that customer's contacts. Google reviews also show up in organic and paid searches as star ratings which makes you stand out from the competition.
You can ask for reviews through email marketing, social media, and even call-centers, just make sure you are asking!
Here's a freebie: a Google review link generator. With one click your customers can leave a review for you on your Google My Business page. You can even have it pre-filled with five stars.
Internet marketing strategies should be as diverse as your customers, so never be afraid to pivot your marketing. Keep trying new strategies and make sure you are tracking leads and conversions, so you know what is paying off and what should be abandoned.
If you need help getting started or want to see what strategies we can come up with, then drop us a line!
Other Suggested Posts