A Review of the Top Free Logo Creators
Since when did 'Free' mean I have to pay money?
Your business grows like a tree, it starts out as a tiny idea seed and it flourishes into a mighty redwood. If your business is the size of a bonsai, you may be looking for a fast and cheap logo, let's look at some free online logo creators.
My fake business, 4 Seasons Widget Co, creates web apps. I was looking for a free logo creator so I could start sending branded emails and create a quick landing page. I tried the top four results then compared them to each other.
Top 4 "Free" Logo Creators
Tailor Brands – Logo Creator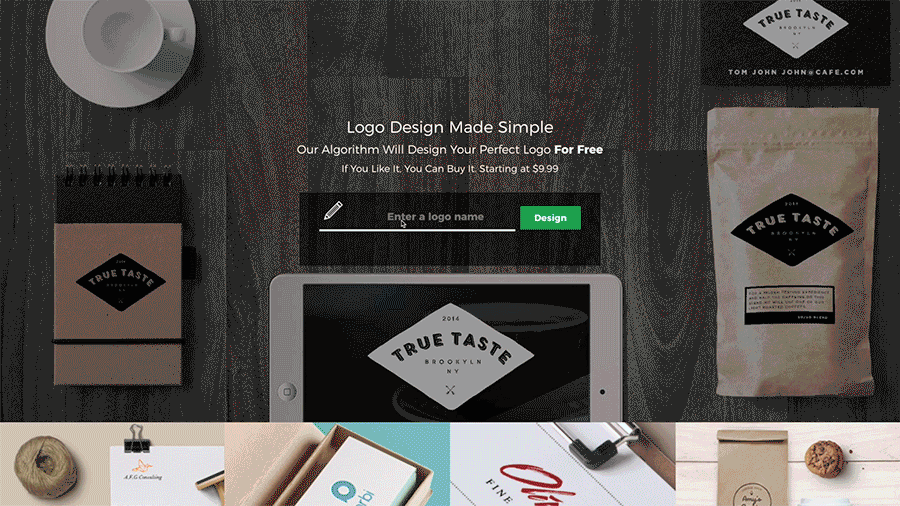 https://www.tailorbrands.com/sem_logo_design
The interface was easy to use, but the results felt like a robotic stab in the dark. The logo it generated was a bit boring and I couldn't change the icon color. Then there was the pricing, which was totally baffling. Rather than buying your logo, you pay a monthly subscription, the lowest price locked you into their services for a year – costing you at least $100.
Monthly Subscription $9 – $50
Logo Shuffle – Logo Generator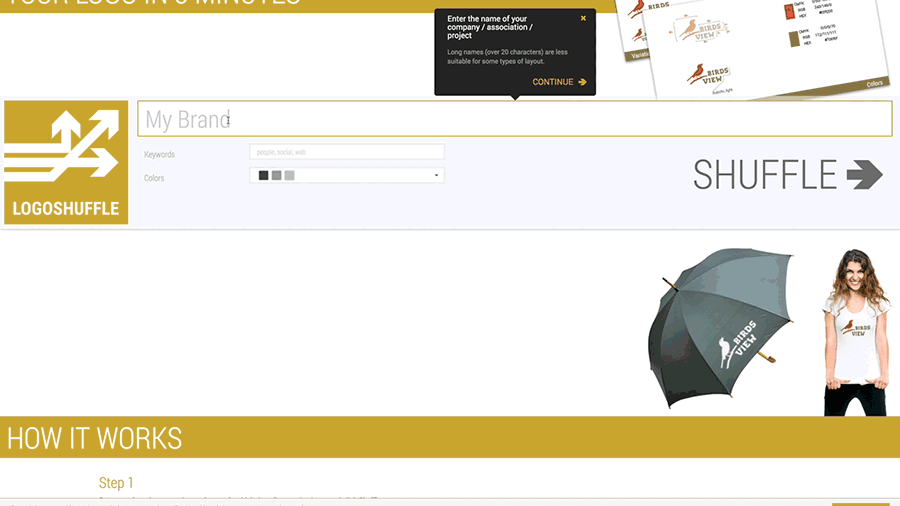 This was a better interface and I had more access to a wider array of designs. I could 'shuffle' and get new logo designs. Pretty neat, but I couldn't directly edit my font or the layout.
A bit higher priced $30-$90 especially considering they used generic icons and free fonts.
Logo Makr – Free Logo Maker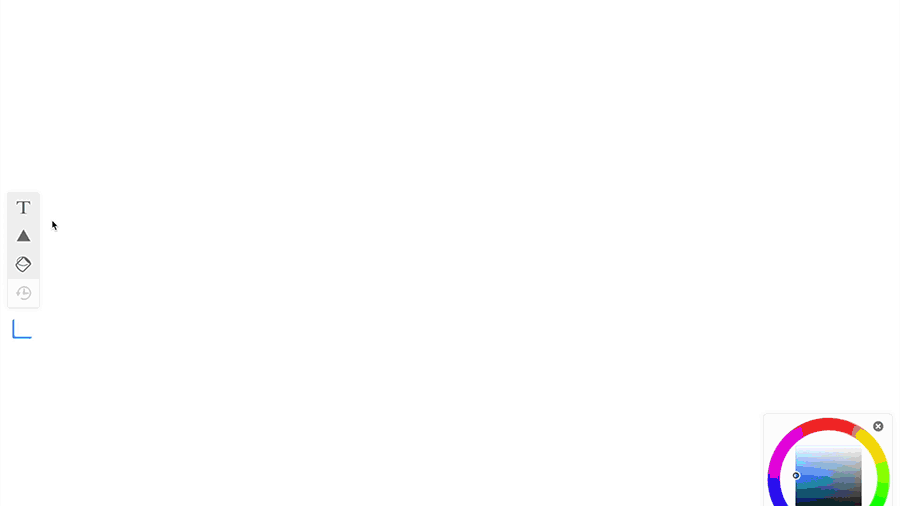 This is a standard interface with limited fonts. This may be an option if you know what you want your logo to look like. You get very basic control over the icon colors and limited fonts. There is no creative input on their side so if you have no ideas for your logo this may not be a good tool.
Not a bad price at $19.
Online Logo Maker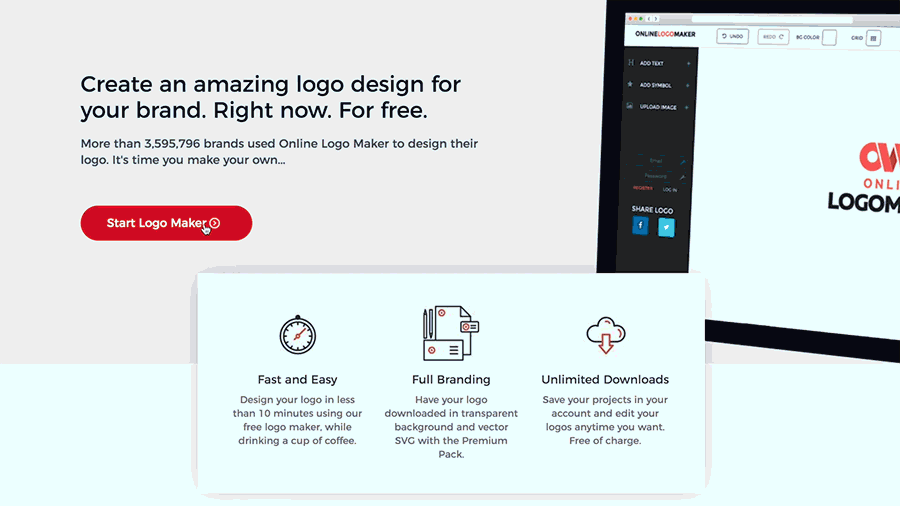 http://www.onlinelogomaker.com/
The interface was just okay. It was a bit sluggish and less intuitive than I expected. For some reason, it was giving me a few bugs (it kept kicking my text down a line after the number 4), but maybe with enough time, you can work your way through it. The icons it offered were the best out of the four. I was able to edit the icons myself which was a relief. But again, when it came to downloading my logo, I was hit with yet another price tag.
"Today Only" for $29.
The Winner: Google AutoDraw!
If you're happy with a vector icon and a free font then you're better off using Google AutoDraw. Unlike the previous options, this tool is 100% free.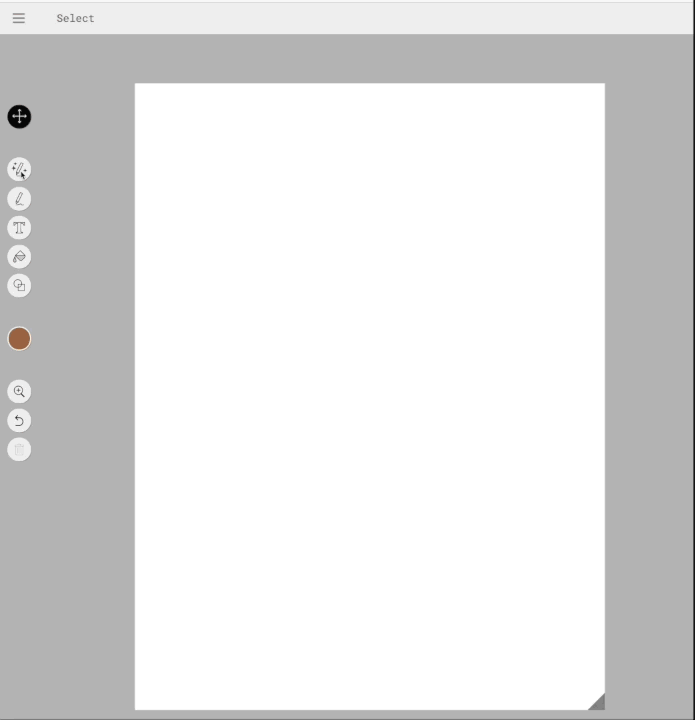 If you happen to have a friend who is a graphic designer, then maybe you can talk them into letting you use Photoshop for an hour. You can grab free icons from these sites: http://www.flaticon.com/, https://thenounproject.com
And free fonts from these: https://www.fontsquirrel.com/, https://fonts.google.com/
My Plea Against Generated Logos
I've taken my time to review the logo creators out there, I've struggled through their interfaces, and pop-ups, and filled my inbox with their marketing emails. I've done it for you, so you can focus on growing your business.
But honestly, a generic logo should be temporary or avoided completely.
We all start somewhere it's true, but one of the most important investments you can make for your new business is a complete brand package. It's literally giving your company an identity. Your logo gives your customer their first impression of your brand and first impressions stick. Here's a fascinating article about why first impressions are crucial to creating a good client relationship.
You need a logo that's as unique and innovative as your new business!
If you have to use a poor quality logo, then at least save your pennies for a professionally designed brand package, maybe in a year, you can rebrand. You owe it to yourself!
Other Suggested Posts